Logístic & Distribution Service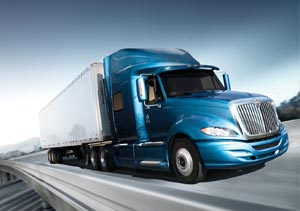 Ship Freight Logistics SRL is certainly the most intelligent solution for those companies that decided to outsource their services in order to concentrate all their strenght in their production and sales.
---
Different levels of service are developed through the available transport solutions, these levels are unique and specially designed for each customer in particular. One or many transportation modes are involved. The process starts with a complete analysis to assess the customer's requirements:
Delivery timing
Volumes
Carrier selection
reception and delivery time
equipment involved
Budget
---
Ship Freight Logistics S.R.L. always gets the solution to meet your needs. Distribution is a complement to our transportation and storage capabilities, which enables us to move your cargo efficiently in line with the programs Just-in-Time. To achieve this aim we cover the whole transportation chain.
We use our own fleet and third party fleets, delivery times and service levels are set in accordance to each customer
Ship Freight Logistics's professional staff and our strategic partners are always available for designing and developing a program tailored to the complete fulfillment of each customer's needs. Significative and competitve advantages are obtained.
---
Solutions specially thought and designed to meet your needs
Proposals for re-engineering of process
Tax information
Customs consulting
Market survey
Operation planning