Air Freight Services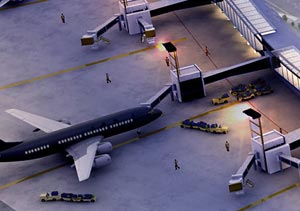 Worldwide cooperation with independent partners oriented towards the demands and requirements of their respective country ensures top quality for your benefit.
---
Long years of excellent contacts with leading airlines have enabled us to get highly competitive freight rates and ensure a maximum standard of service. Our IT system enables us to give you detailed information about where the items you shipped are at a given moment...
Our range of services also include additional value-added services such as insurance, customs clearance and warehousing. Our own fleet of vehicles for delivery/pickup and our own bonded customs/domestic warehouse at Ezeiza Airport, which is equipped with all the necessary loading facilities, help us to take care of all the required formalities - promptly and to your optimum satisfaction.
To successfully market your products, you need reliable and prompt service: Ship Freight Logistics S.R.L. is just the partner you've been looking for!